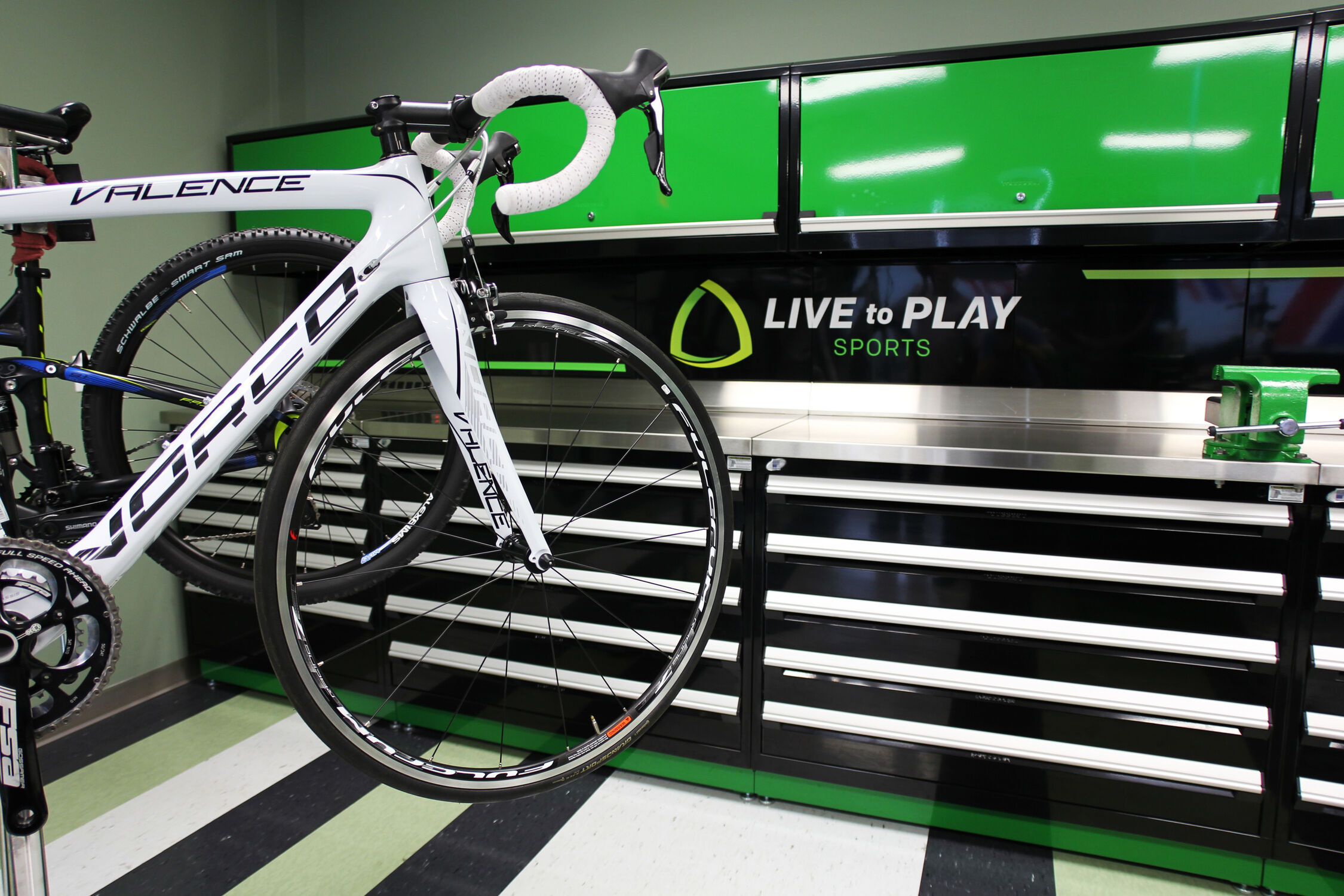 Challenge
Find the ideal solution to maximize the space in the parts department at BMW Mississauga, and by doing so, assemble the entire inventory in one place.
Objective
Optimize technicians' tasks and improve the company's image among distributors.
---
Live to Play Sports has been distributing premium bicycles since 1964. The company's goal is to connect Canadians with cycling and to distribute bicycles, parts and accessories across Canada. With its Eastern branch becoming increasingly popular, the company wanted to upgrade its premises to make its technicians' tasks easier and to improve the look and functionality of the work environment. As Mr. Kyle Cresswell, Quality Coordinator at Live to Play Sports, explained, "There was a bigger need for a much better work area and service area, as well as to make it look a lot nicer for dealer tours, dealer seminars, training seminars and things like that."
After researching online, Live to Play Sports chose Rousseau. They then met with their local Rousseau representative, Jeff Burford of Metric Storage Systems. The project comprised several stages. First, Rousseau experts from Metric Storage Systems went on site to take measurements. They then presented some options based on the company's requirements and the Rousseau products possible.
Live to Play Sports chose a combination of workbenches and heavy-duty "R" cabinets. For the work department they chose slightly higher workbenches than normal. This increased height was exactly what they needed and was of great benefit to the company. Furthermore, the way the space was planned meant all their tools were at hand. For example, the cabinets above the work surfaces were extremely handy. It allowed them to gain extra storage space. It definitely reduced time wasted on finding items because all their equipment was now stored in the same place. For the service department, the newly designed space helped increase productivity and kept people's focus by eliminating unnecessary trips, according to Mr. Cresswell.
"Our parts department had a problem with lack of space. It is impressive to see how the layout of the shelving, drawers and accessories in the parts department has made storing all of our materials in a limited space possible, while also maximizing the work environment and storage. The productivity in the parts department has significantly increased since installing these solutions!"